DiSC test (personality) at work – Everything D

i

SC®
More information…

Everything DiSC test of personality test: understand yourself,
others, and
stretch behavior to become a better team or manager
Discover the DiSC personality test at work that is simple but not simplistic. Did you know there is an entire application suite? Each distinct Everything DiSC application helps learners understand themselves and others better, as a team, manager, salesperson, leader or in conflict situations.
This makes relations easier to manage, differences easier to bridge and business success easier to achieve. It fosters a culture of collaboration, where people connect and experience the benefits of a positive mindset, helping you build more effective working relationships by understanding different behavioral styles.
Everything DiSC test and applications simply explained
Discover what Everything DiSC is and what it can do for you
Discover where Everything DiSC comes from, what underlying theory helped building the tests, and tools. Listen to an interview of an important actor in DiSC.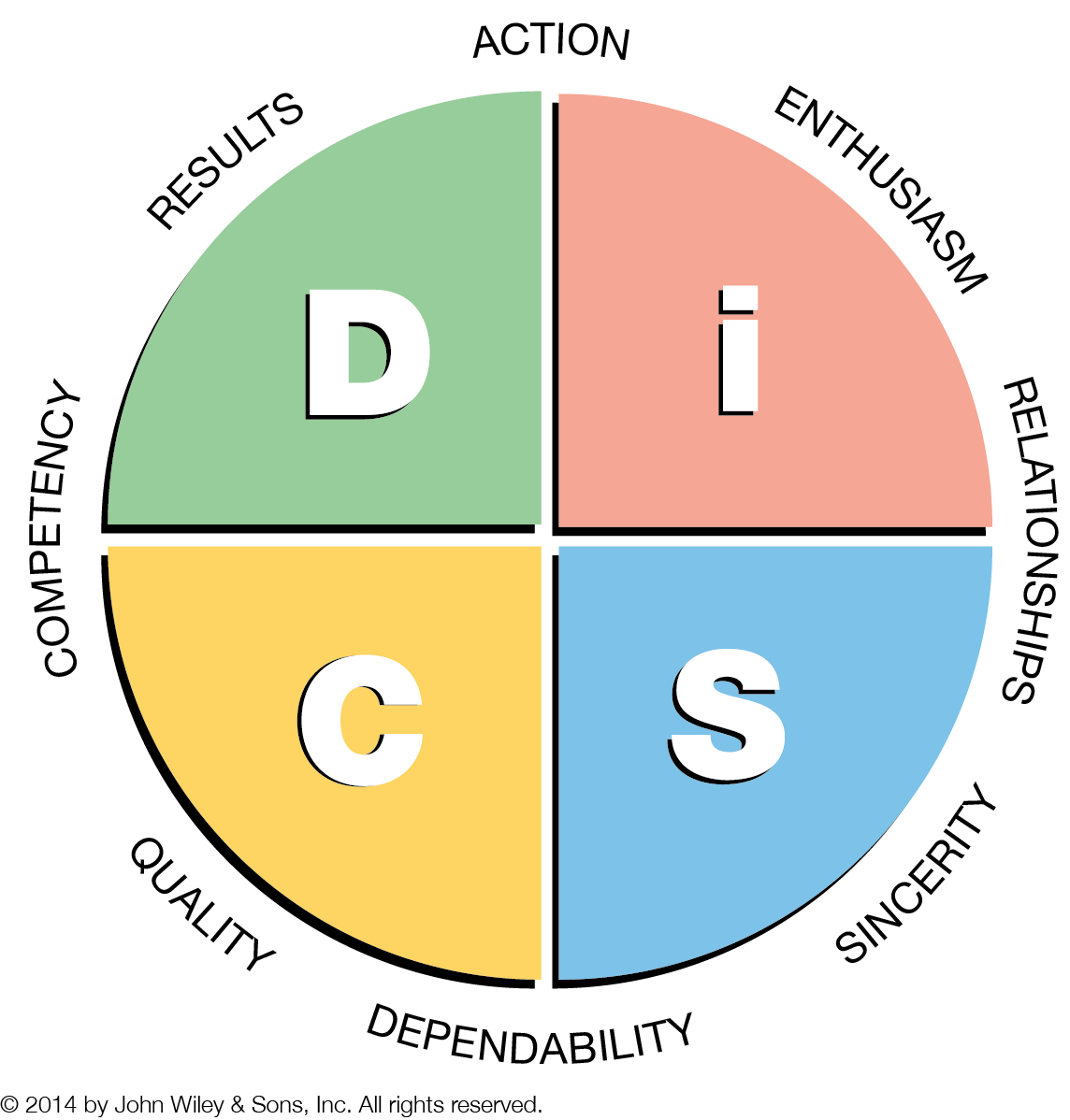 Everything DiSC personality test application suite
All DiSC personality tests, learning programs, find out how others perceive you and adopt the language of DiSC. Discover the wealth of DiSC learning material.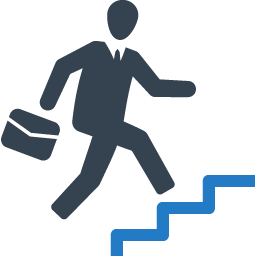 How to use Everything DiSC in 5 simple steps
Discover the logical sequence of action when using Everything DiSC instruments. find out how easy it is to build success using DiSC.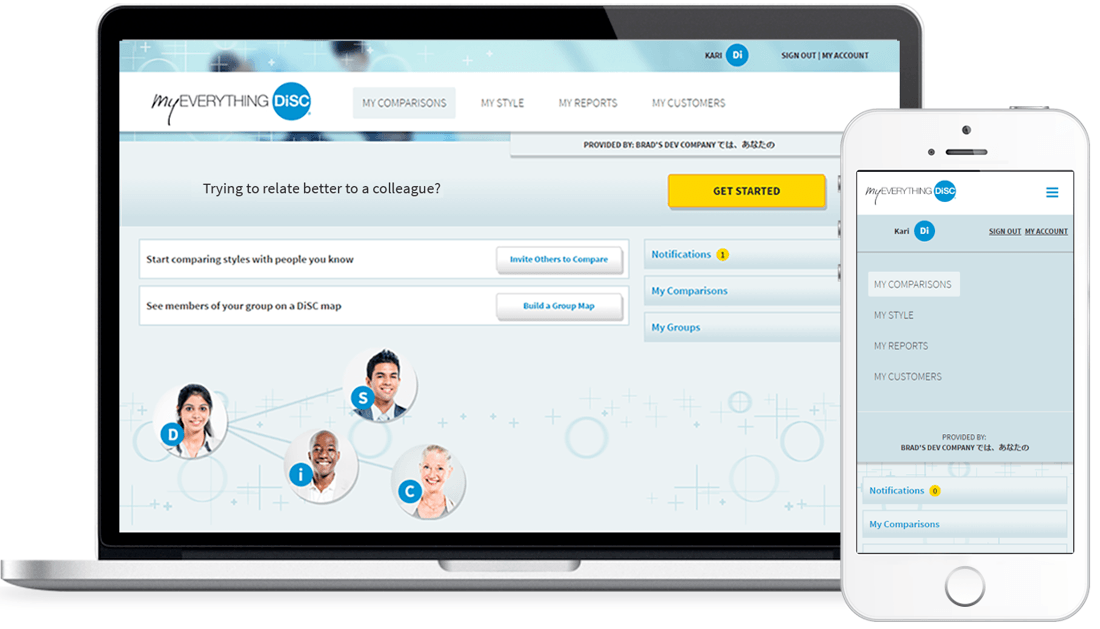 Find free DiSC resources at myeverythingdisc.com
Access the interactive learning portal from any device and connect classroom learning reality.
With
Five Behaviors teams build
an
effective work culture
through communication and collaboration
Do you sometimes think your team can do better? Five Behaviors is powered by the DiSC personality test bundled with a team performance test and a unique learning experience that helps your team discover what it takes to achieve the ultimate competitive advantage of teamwork.
The assessment-based programme focuses on putting The Five Behaviors™ model into practice. There are two versions of the programme, either powered by Everything DiSC® or All Types™ (mbti), helping your team better understand how individual personalities contribute to team development.
Five Behaviors simply explained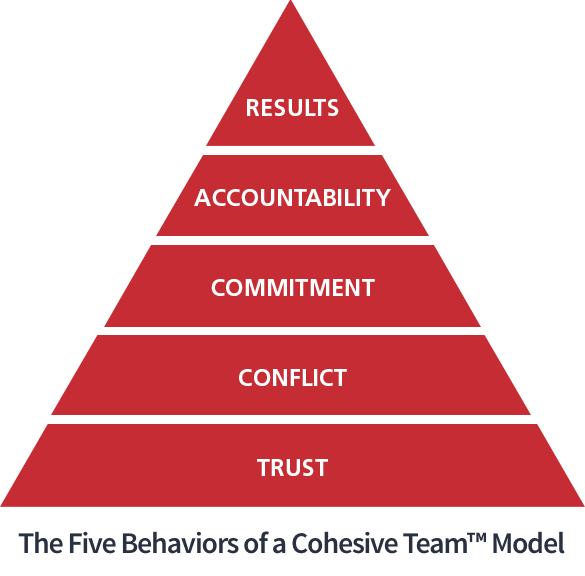 Discover what Five Behaviors is and and what it can mean for you
Discover what the Five Behaviors team performance test, profile report and tools do : the fundamental 5 Behaviors.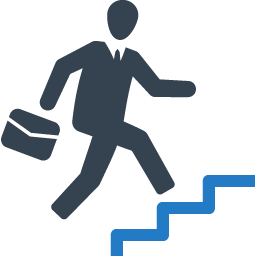 Use Five Behaviors in 5 simple steps
1-Take a Five Behaviors test. 2-Receive your team report. 3-Apply & practice. 4-Learn at myeverythingdisc.com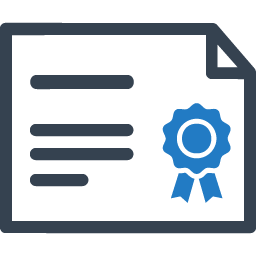 Find out more about Research on Five Behaviors, reliability & validity
Discover what research tells us about reliability and validity of the Five Behaviors assessment. See your benefits.
How Can We Help You?
All about the DISC method and the test
Identifying someone's personality or even one's own personality is particularly difficult. This is why, in the 1920s, the American psychologist William Moulton Marston developed a method to detect the predominant behavioral profile of a person. According to him, there are 4 main personality traits: Dominant, Influential, Stable and Conforming. Discover the DISC method and the test totake to find out the facets of your personality.
Focus on how the DISC personality test works
As it is not protected by any law, the DISC personality test has been used by several psychologists. We can therefore say that the DISC method is made up of different tests, but which obey the same rules.A questionnaire to know the character traits of an individualThe test is presented in the form of personality questionnaires based on a self-evaluation. By analyzing the answers obtained, it is easy to determine the profile, personality traits, behavioral facets, motivations, strengths and even weaknesses of someone. Thanks to this quiz, it is possible to better understand a person's psychological profile. You can also take a DISC test to discover your own personality, your dominant traits, your strengths or even your fears. Knowing your strengths better helps you move forward in life.
A personality assessment without value judgment
The success of the DISC personality assessment depends above all on the honesty and good faith of the person being interviewed. If this is not the case, the test results may be biased. Value judgments are therefore prohibited.Thus, among the psychological profiles listed in the DISC method, there are no character traits that are considered better than others. The profiles are on the same pedestal. There is no such thing as a bad or good personality.Focus on the 4 main character traits defined in the DISC methodThe DISC method personality test highlights 4 main psychological traits.
D for dominant
This is the character trait of a person who is outgoing, determined and has strong self-confidence. It shows an innate sense of leadership and challenges within a group. People with a dominant psychological profile often act with determination and intuition.I for influentialPeople with an influential personality type are rather versatile, outgoing, emotional and optimistic. They tend to get excited about new experiences, situations or ideas. The ability to communicate with others is the most characteristic trait of an influential individual according to the DISC test. This pleasant personality is a real asset for companies.
S for Stable
People with a stable demeanor are helpful and patient by nature. Other personality aspects of this category of individuals include dependability, sincerity and empathy.
C is for conscientious
Analytical sense, meticulousness and independence are the main personality elements of a conscientious person. They like to understand the facts and strive for perfection. Not attaching particular value to relationships, they are judged as cold by others. Discover your personality with the DISC method and the test of your choice.
Focus on the use of the DISC personality test
The evaluation of personality traits, based on the DISC method and test, can have many applications. In the work worldEach personality type is suitable for a specific job. This allows managers to make informed choices.
A method for evaluating the profile of candidates during a recruitment process
During an interview, the recruiter must clearly identify the personality of the candidates. The DISC test is the best strategy to achieve this. This assessment allows the personality profiles of each candidate to be identified. Thus, it is possible to find the person with the character and personality that corresponds to the position to be filled. Of course, this analysis of psychological traits can be completed by other recruitment tests.
An efficient method to identify the character of each employee
At work, it is wise to discover the personality of each employee or collaborator. This mutual knowledge facilitates understanding, cohesion, the communication process, but especially teamwork. This is why companies tend to submit personality questionnaires to their employees. This evaluation of the employees' profile is essential to better know each other and to better manage the whole group. You should know that personality questionnaires can be complemented by other psycho-tests. We can mention the MBTI test (Myers Briggs) or the cognitive functions according to Carl Gustav Jung. They allow for a skills assessment and various professional tests.
In your personal life
Do you want to know the main traits of your personality, your aptitudes or your weaknesses? In this case, you can take a personality test based on the DISC method. These personality tests help you to have a better knowledge of yourself and your qualities. When you know the results of the test, you will know how to ensure your personal development with brio !