Shop for solutions

Everything DiSC 

and

Five Behaviors

Whether you are a company, HR consultant, freelancer, trainer or coach, we have a solution for you
Several Everything DISC or Five Behaviors solutions exist. Make your choice in the shop, depending on your main objective or responsibility: an HR manager will choose differently from a team leader, project manager or trainer..
Consider asking for a free DiSC Profile. Usually, if a product is free, you are the product. Do you work in HR or Talent Management? Take advantage of a free DiSC assessment and a short report and experience Everything DiSC.
HR consultant oR indEpendant, fACILITATOR oR coach, WE HAVE A solution FOR YOU
Choose your DiSC or Five Behaviors product in the shop
An Everything DiSC application is designed for a specific group of participants. It improves relationships at work, strengthens management skills (managers), raises leadership impact (leaders) or helps resolve conflict with a new mindset.
DiSC assessments available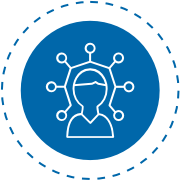 Engage every individual in building more effective relationships at work

Use in the following context

Individuals in a group, team or project

People with a need to gain self-insight
Enhancing collaboration skills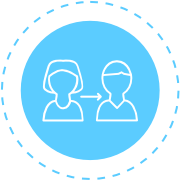 Helping the manager to get buy-in, motivate and develop his/her team
Use in the following context
Young managers in induction training
First line managers sharpen skills
Insight in your management behavior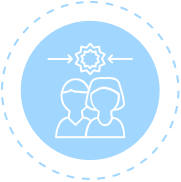 Mastering confrontation, from a destructive posture to productive responses

Use in the following context  

Need to understand my reaction
Adopt different responses
Change from destructive to productive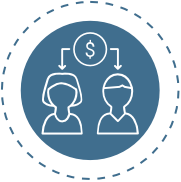 Encourage sales staff to adapt to customer preferences and expectations
Use in the following context
Understanding my selling style
Appreciate the differences in customer styles
Adapting my approach to the situation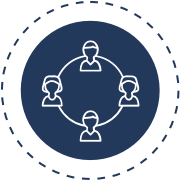 Leaders who impress with their mastery: Vision, Alignment & Execution
Use in the following context
Adopting a powerful leadership model
Understanding my leadership gaps
A clear implementation process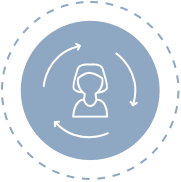 Develop the emotional intelligence necessary to support a thriving agile culture.
Use in the following context
Discover your EQ strengths
Recognize your EQ potential
Commit to your path for better agility
FREQUENTLY ASKED QUESTIONS
How long does it take to complete the assessment and how long does it take to receive it once completed?
Ideally, you should provide instinctive answers to the Everything DiSC questions, based on who you are. Following this approach, an Everything DiSC Workplace assessment takes approximately 15-25 minutes to complete. The time required will vary depending on the type of profile and your responses that may trigger the adaptive testing capabilities of the assessment algorithm. Once the questionnaire is completed, the profile report is generated – you will have access to it immediately, or later if the facilitator withholds it until the DiSC Team Workshop date.
Is DiSC for small companies, large companies, individuals, teams?
There are six profiles in the Everything DiSC range. The basic Workplace profile is suitable for use by anyone at any level in an organisation. Everything DiSC Management and Work of Leaders are intended for those who have direct reports or lead a team. An even more specific profile such as Everything DiSC Sales provides valuable information to anyone who is responsible for selling to customers, whether external or internal. The Everything DiSC range of profiles has been used successfully by organisations of all sizes. Self-awareness and interpersonal skills are essential to the development of a team, no matter how big or small!
The evaluation is online, is it also available on paper?
The Everything DiSC assessment is administered via an online portal called EPIC, which uses adaptive testing technology: the questionnaire adapts to the variance in responses given by the respondent. The profile report is more accurate and personalised. Everything DiSC is the only DISC assessment that incorporates adaptive testing. Alternatively, a paper-based assessment still exists, but it is almost 50 years old. The accuracy is not the same.